Thursday, May 05, 2005
Random Horniness
I'm blogging in a public library. They've been playing Ravel's Bolero for the past half-hour. I think I'll just nip over and ask the librarian if she wants a jolly good shagging. The 80-year-old one with the rimmed glasses. How can she say no?
Tim, your links stink, you fink!

Blog Archive

About Me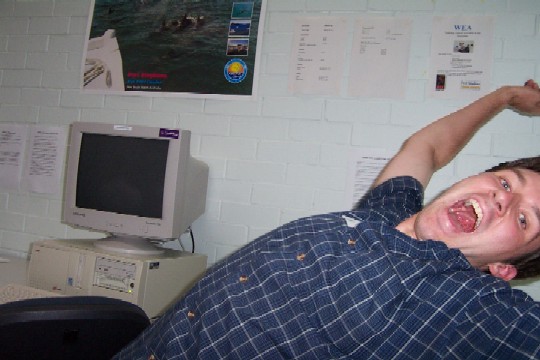 Me person. Live in world. Like stuff. Need job. Need BRAINS! (DROOLS IN THE MANNER OF ZOMBIES) Ergggggh ...
View my complete profile