Sunday, August 19, 2007
The Personals
M., 27, of Newtown, Sydney, would like to become the main course for a 10-headed, 20-stomached vampire-demon from the chromium mountains of Xanxor 5. No joke applicants, please: have been burnt before. Must get along with future predator. Would prefer one with a sense of humour.
Tim, your links stink, you fink!

Blog Archive

About Me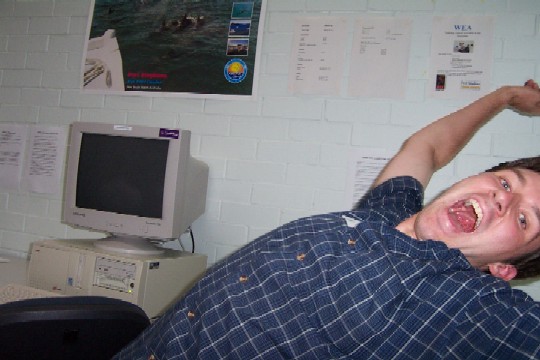 Me person. Live in world. Like stuff. Need job. Need BRAINS! (DROOLS IN THE MANNER OF ZOMBIES) Ergggggh ...
View my complete profile