Sunday, July 20, 2008
Conversation overheard in the toilets at the Trades Hall
HIGH-VOICED GUY: What this place really needs is a flute player.

LOW-VOICED GUY: It would really do something for the ambience.
Tim, your links stink, you fink!

Blog Archive

About Me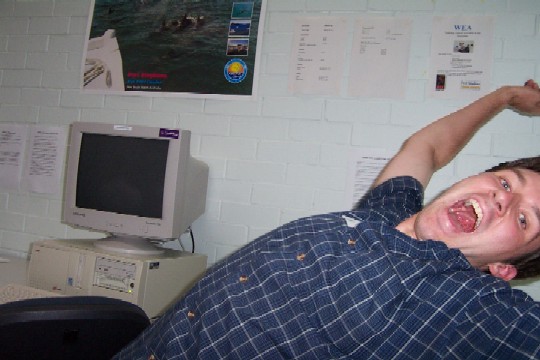 Me person. Live in world. Like stuff. Need job. Need BRAINS! (DROOLS IN THE MANNER OF ZOMBIES) Ergggggh ...
View my complete profile