Wednesday, August 06, 2008
Historical record of events of pressing concern
Today, I went to a science fiction book meeting and we all had trouble working out how to open an electric door.
Tim, your links stink, you fink!

Blog Archive

About Me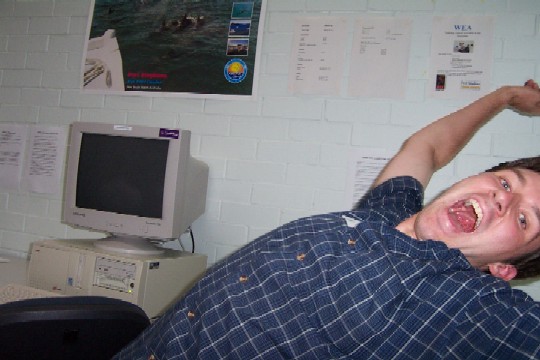 Me person. Live in world. Like stuff. Need job. Need BRAINS! (DROOLS IN THE MANNER OF ZOMBIES) Ergggggh ...
View my complete profile