Tuesday, June 16, 2009
The varying grotesqueries of human nature
Am attempting to develop a new facial expression that is part sneer, part scowl, and part smirk. I shall call it the snirkel. Early experiments with my reflection on the bus ride home have so alarmed me that already I fear what havoc my creation could reap if put into the wrong faces.
Tim, your links stink, you fink!

Blog Archive

About Me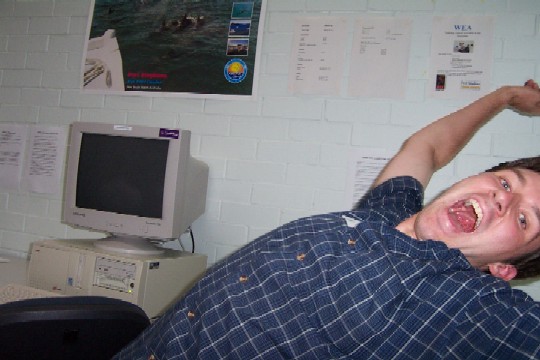 Me person. Live in world. Like stuff. Need job. Need BRAINS! (DROOLS IN THE MANNER OF ZOMBIES) Ergggggh ...
View my complete profile