Wednesday, September 26, 2012
An extremely simple and attractive proposition
I hereby propose that the letters ACGT, denoting the four DNA nucleotides, be replaced with other letters. The letters would be carefully chosen so that, in a certain language, if arranged in a certain order, they would spell a series of incredibly shocking swear words. Thus, aside from providing us with the building blocks of our identity and millions of years of genetic inheritance, our DNA would also provide us with hours of light-hearted amusement.
Tim, your links stink, you fink!

Blog Archive

About Me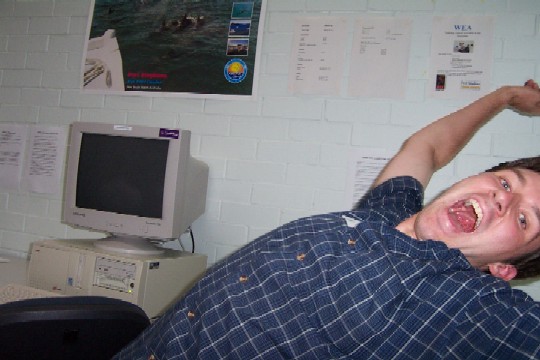 Me person. Live in world. Like stuff. Need job. Need BRAINS! (DROOLS IN THE MANNER OF ZOMBIES) Ergggggh ...
View my complete profile